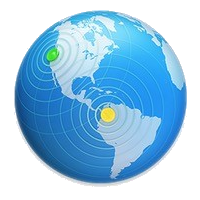 macOS Server is cost-effective and secure solution for file-sharing and remote VPN access. But it also offers network Time Machine backup, MDM profile management, Wikis, Collaboration and DNS/DHCP solutions.
Precursor has been certified on macOS Server since Mac OS X 10.3 Panther and we are more excited than ever about the capabilities of the latest version of Apple's Server App.
And, Precursor's Alex Narvey has been a pioneer of the R.A.I.S. (Redundant Array of Independent Servers) concept - making small business servers more reliable and cost effective. See the R.A.I.S. page for more info.
Precursor Systems offers a wide-range of diverse options to cover your support needs at prices you can afford. And, by getting involved in an ongoing relationship, Precursor will be intimately acquainted with your system and will be on the lookout for any tool, update, or other development that can make a difference to your business.
Concrete examples of what can be achieved are available in the Case Studies section of our web site.